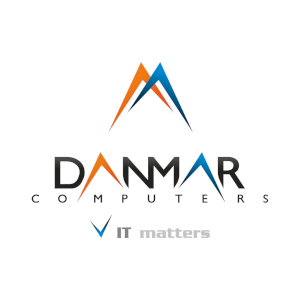 Danmar Computers – Project Coordinator
is a private company operating in the field of Information Technology and providing vocational training in this field. Company staff has an extensive experience in developing modern Web and mobile applications that are used for educational purposes. They also have long-term experience of carrying out European projects within which company's R&D staff conducts research and prepares trainings tailored to the needs of various learners. Danmar Computers has carried out European Union educational programs, among others: Progress, former Leonardo da Vinci and Grundtvig, currently Erasmus+ and Horizon2020. In many of these projects Danmar was responsible for designing and coordinating dissemination strategies. Danmar Computers is also the developer and provider of AdminProject, the on-line system for management of European projects.
All activities of the company are based on a wide and well-established cooperation network, both on national and international levels. The national networks include training and counselling institutions, universities, schools, non-governmental organisations as well as private sector companies. International network includes partners of various profiles coming from every European Union's country. Danmar Computer's mission is the promotion of life-long education and assurance of equal access to education for everyone with the use of modern technology.
Website: www.danmar-computers.com.pl
assist Gesellschaft für Unternehmensberatung und Personalentwicklung mbH (assist GmbH)
Assist GmbH is a medium-sized private limited company with the Head Office in Paderborn, central Germany. The company offers training in the areas of communication skills, intercultural skills, leadership skills, as well as trainer skills. A particular unique selling proposition is that assist GmbH is able to offer skills development in a wide range of different languages. The client target group that assist GmbH focuses on is companies across Europe who would like to develop the skills and competencies of their team members. assist GmbH has experience in the development of training materials and also in coordination, implementation, quality management and dissemination of EU projects which is an important factor in such projects and has been involved as partner in many Erasmus+ Strategic Projects.
assist GmbH is involved in supporting organisations in the development of their team members and leaders. It has many years of experience in training IT experts in communication topics: including communication, presentation, facilitation, conflict management.
Consequently assist GmbH has a high amount of expertise in training core communication topics to IT personnel including:
– Communication principles
– Trust building
– Empathetic listening
– Giving and receiving successful feedback
– Motivation via communication
– Powertalking
– Influencing strategies
– Managing workplace conflicts
– Workplace negotiation
– The IT consultant as a trainer
Website: www.international-hr.de/impressum/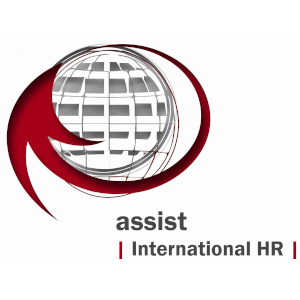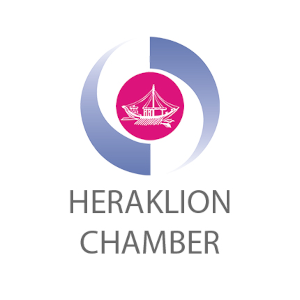 Heraklion Chamber of Commerce and Industry (HCCI)
Heraklion Chamber of Commerce and Industry is one of the largest chambers of commerce in Greece, and the largest independent networking and business support organisation in Crete. Representing the interests of approx. 22.000 members from all sectors of the economy, the Heraklion Chamber of Commerce and Industry offer its members a wide range of practical and professional advisory services. HCCI is a public body established in 1918, receives no subsidy from any governmental body and it is financed entirely by its members' contributions and fees and by community grants. The HCCI's role is to act as an advisor and consultant to the general government for issues concerning commerce, industry and other issues relevant to economic development. A high priority aim for the Heraklion Chamber of Commerce and Industry is the continuous improvement of the services it provides to its members, in order to support their economic welfare.
HCCI is a member in the following International bodies:
Enterprise Europe Network
International Chamber of Commerce
Euro-Chambers – Member of the network of the Association of the European Chambers of Commerce and Industry
Insuleur – Network of the Insular Chambers of Commerce and Industry of the E.U.
Arab-Hellenic Chamber of Commerce and Development
Website: www.ebeh.gr
SDRUDZENIE ZNAM I MOGA (KNOW AND CAN ASSOCIATION)
KNOW AND CAN ASSOCIATION is a non-governmental organization, founded in 2007 in Sofia, Bulgaria. It works on national and European projects, career counseling, personal and professional development, soft and entrepreneurship skills trainings, programs, courses and activities in the sphere of non-formal and informal education and trainings.
The Association is also a member of IVETA – International Vocational Education and Training Association. The network includes vocational skills training organizations, business and industrial firms, and other individuals and groups interested or involved in vocational education and training worldwide. As a member of IVETA the activities of the Association are dedicated to the advancement and improvement of high-quality vocational education and training throughout the world.
The Association is a member of a European NGO group – L.E.M.O.N. – Learning Mobility Network which is a federation of 15 European NGOs, from 13 different countries, working together to share and create high-quality educational projects that enable young people to live and work across Europe. This unique network aims to pool European youth projects – internships, volunteer placements, learning partnerships, or international exchange programmes – in order to increase access to these opportunities, and to improve the variety and quality of international youth engagement.
Website: www.knowandcan.com/en/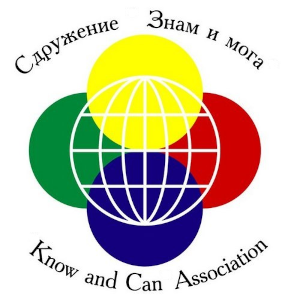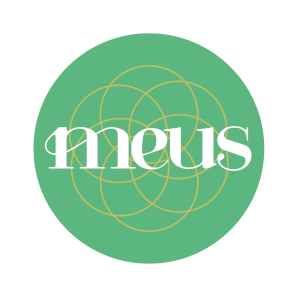 MARKEUT SKILLS SOCIEDAD LIMITADA (MEUS)
MEUS is a private organisation based in Valencia, Spain, aimed at bettering people´s capacities in their environment, both at professional and private levels. Thus, it focuses on skills development of the individuals at each stage of their life, from school to adult education, and continuous training during work life. In line with the European strategy related to education, MEUS works on the development of new training materials and methodologies adapted to different target and market needs, so improving the integration on the labour market, the continuous training and work improvements. Specially works on all necessary soft skills (communication, teamworking, solving problems etc) that workers in all fields need (Artificial Intelligence, IT, Services, Commerce, Retail, Health etc). It also encourages the development of new business projects, offering assessment and training to entrepreneurs, supporting them in being creative, innovative and successful in their initiatives.
MEUS explores and promotes sustainable business models, seeking for the implementation of best practices of CSR. MEUS strongly supports new and growing sectors of the economy, and is attentive in the societal changes, this is why we are particularly engaged in issues such as the green economy (and green skills), the orange economy (culture), ICT, adaptation to the aging population and new demographic features generating higher demand in person services, etc.
Website: www.meuskills.eu
Mindshift Talent Advisory
Mindshift is a start-up HR Consultancy established in 2016 in Lisbon, with a strong focus on digital-based solutions. Mindshift operates both, at national and international markets, in the following core areas of business: #upskilling paths; #coaching, training and mentoring tailored programmes; #competences assessment centres; #career management and personal development; #attraction, selection and onboarding of young talent; # trainees programmes; #preparation of workforce for digital transformation; #social media campaigns.
Mindshift is strongly committed with principles of Social Responsibility and the 2030 Agenda for Sustainable Development, bringing together a team of staff with various backgrounds and professional experience.
Website: www.mindshift.pt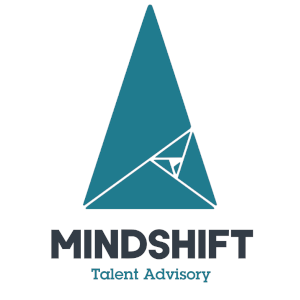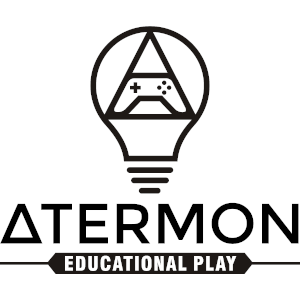 ATERMON B.V.
ATERMON is a start-up focusing on intelligent uses of Game-Based Learning and Web 3.0 technologies and tools for the implementation of solutions which can deliver lasting learning experiences of real practical value. The mission is to be at the forefront of applied research in emerging technologies and tools, currently used for the most part by large multinationals for serving purely profit oriented strategies cashing in on the personalisation possibilities powered by Web 2.0/3.0. The intention is to use this knowledge for conceptualising solutions for the benefit of the owners of the data as learners instead of the benefit of purely profit-making business models. ATERMON was incorporated with the ambitious goal to ethically serve the concepts of Open Education, Inclusive Education and Personalised Learning but in a business context and not relying solely on public funding which impose limitations in terms of quality and flexibility.
ATERMON's current activities are focussed on:
Conceptualising intelligent solutions for E&T based on gamification models and technologies.
Designing practical applications and tools in support of ICT-enabled E&T.
Implementing knowledge dissemination solutions for making specialised knowledge widely accessible
Harnessing the power of learning analytics through the processing of learning experiences for delivering personalised learing engines.
Actively researching on xAPI, serious games, AI chat bots and holograms
Analysing the requirements for IP management in E&T and conceptualising solutions for improving efficiency based on distributed ledgers and blockchain
Website: www.atermon.nl/